Right where you need to be to make amazing memories
The Grand Lodge on Peak 7 is conveniently located at the base of Peak 7 in Breckenridge, mere steps from the Independence SuperChair. With easy access to the ski area's 2,200+ acres of terrain, the Grand Lodge also sits on the BreckConnect Gondola route at the Peak 7 turn station, providing direct access to Peak 8 as well as historic downtown Breckenridge.
If you are searching for luxurious accommodations in Breckenridge with the convenience of ski-in/ski-out access, then the Grand Lodge on Peak 7 is the right place for you.
Exquisite Pools and Hot Tubs
The Grand Lodge on Peak 7 offers its guests the most luxurious amenities, namely its expansive aquatic area. Two outdoor pools together feature a water slide, waterfall splash area and water fountain. The large indoor/outdoor pool connects to the children's pool inside, with playful water features for the young ones. Multiple landscape-inspired hot tubs and an adults-only relaxation area create an atmosphere of complete bliss.
Pool towels are provided in each residence, as well as in the aquatic area at the Grand Lodge on Peak 7. Please note that children under the age of 12 years old must be accompanied by an adult when using the pools and hot tubs.
Discover all that the Grand Lodge on Peak 7 has to offer on your next vacation to Breckenridge!
Hours: 9 a.m. – 10 p.m.
Aquatics Closures: From November 29 – December 4 the Lower Hot Tub will be closed.
Soothe Spa at the Grand Lodge on Peak 7 entices and delights the senses. Surrender to the flow, soak up the relaxation and soothe your soul. Located steps from the Independence SuperChair, Soothe is the perfect retreat for those looking to unwind with a relaxing day off the slopes.
Open year-round, Soothe offers a variety of treatments including massages, body treatments, skincare services, microdermabrasion, waxing and natural nail care. Guests of the spa are invited to relax in the Comfort Room and enjoy the Grotto, which features a saltwater hot tub with a waterfall, a eucalyptus-infused steam room, and a cedar sauna.
Let us melt away your stress today! For any questions or to book your appointment, call us at 970-547-8701.
Grotto: Open from 8 a.m. to 10 p.m. daily.
The fitness center at the Grand Lodge on Peak 7 boasts unparalleled views for the health-conscious to enjoy during their workouts.
All weight training equipment is from Technogym, a wellness company known for building commercial-grade apparatus often used in Olympic training facilities. Each piece of cardio equipment has individual televisions and iPod docking stations for maximum comfort and ease for its users. The Kinesis Cable Crossover machines by Technogym offer versatile workout options for those looking for anything from a full-body strength workout to specific muscle group targeting and more.
Anyone who receives a treatment at Soothe Spa can use the entire fitness center on the day of their service. For any questions, call the Front Desk at 970-453-3330.
Hours: 5 a.m. – 10 p.m.
Breathtaking Views as You Dine
Sevens Restaurant is conveniently located inside the Grand Lodge on Peak 7 and offers a family-friendly, casual dining experience, serving as an excellent gathering place for friends and family. The atmosphere at Sevens is one of mountain comfort in a modern setting. The open-air kitchen is nestled between the large dining room and bar, while the sprawling deck is surrounded by stunning mountain views. During your stay at the Grand Lodge on Peak 7, experience all that Sevens has to offer.
Weddings and other large gatherings are welcome at Sevens. To learn more about hosting your special event at Sevens, please contact Vail Resorts at 800-332-0424 or brecklodginggroups@vailresorts.com.
Per Vail Resorts, effective Tuesday, Sept. 7, 2021, face-coverings will be required for employees and guests indoors at Sevens Restaurant regardless of vaccination status.
Phone: 970-496-8910
Hours: 11 a.m. – 9 p.m.
Four Private Movie Theaters
The Grand Lodge on Peak 7 features four private movie theaters. Each theater is equipped with state-of-the-art video technology and is operated using a touchscreen pad to select a movie or to watch DirecTV.
Theaters 1 and 2 are located inside the Family Fun Center on the ground floor of the South Building. Eleven recliners offer seating for a maximum of 11 guests in each theater. Click here for the Theaters 1 and 2 movie list.
Theaters 3 and 4 are located on the ground floor of the North Building. Seven recliners offer seating for a maximum of seven guests in each theater. Click here for the Theaters 3 and 4 movie list.
Movie theater reservations are free of charge and can be made in advance by calling 970-453-3330 (owners only). Non-owners may make a reservation upon arrival at the resort.
The Grand Lodge on Peak 7 features arcade-style games that the whole family can enjoy, including Dance Dance Revolution, Bowling and Cruising USA, as well as a ping-pong and a pool tables. In the summer, guests can enjoy an outdoor shuffleboard.
Four private movie theaters are available by reservation for owners and guests. Each theater is equipped with state-of-the-art video technology and is operated by using a touch-screen pad to select a movie or to watch DirecTV.
Hours: 9 a.m. – 10 p.m.
From the entrance of the Grand Lodge on Peak 7, admire the waterfall cascading down the beautiful aspen-tree-adorned walls as you climb up the Grand Staircase to the timeless, sophisticated Grand Lobby.
Snuggle up with a good book in hand on one of the couches by the fireplace or toast a legendary day of skiing with your closest friends at the après-ski bar and lounge area—all as you soak in the breathtaking views of Peak 7 right out the floor-to-ceiling windows.
Lobby Bar Hours: 12 p.m. – 9 p.m. daily
Featuring items such as newspapers, magazines, snacks, candy, drinks, coffee/tea, frozen treats, pastries and health & beauty supplies, Grand Essentials also carries miscellaneous items like sewing kits, batteries and contact lens cases.
For added convenience, guests of the Grand Lodge on Peak 7 can charge items to their room account.
DVD Rentals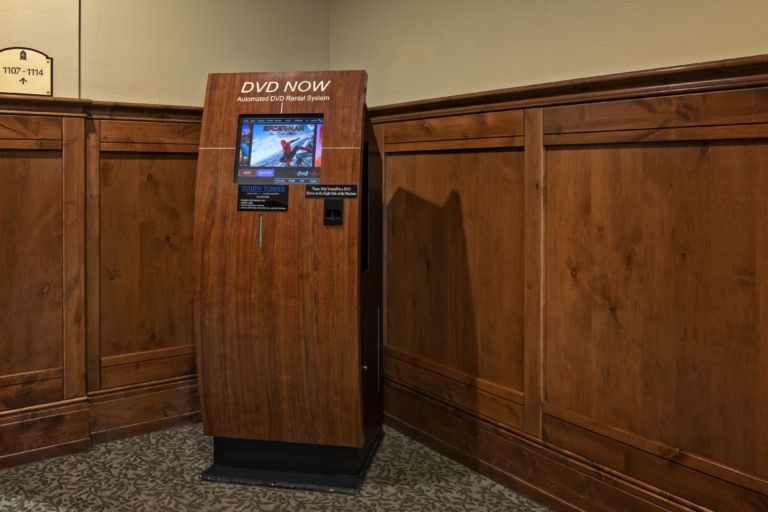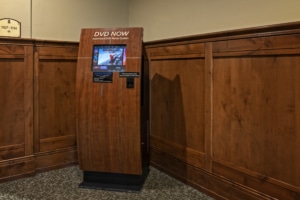 Need some time to kick back and relax with the family after a long day on the slopes? The Grand Lodge on Peak 7 offers you DVDNow, a DVD rental kiosk with current new releases.
To access movies, just head over to the Front Desk to receive a rental card that allows you to browse and rent a wide selection of movies. There are two kiosks on property, both stocked with the same film selections.
Pricing:
$3 for 1 day
$8 for up to 3 days
$14 for 4+ days
Call the Front Desk at 970-453-3330 or email frontdesk@grandlodgeonpeak7.com with any questions!
Grilling Area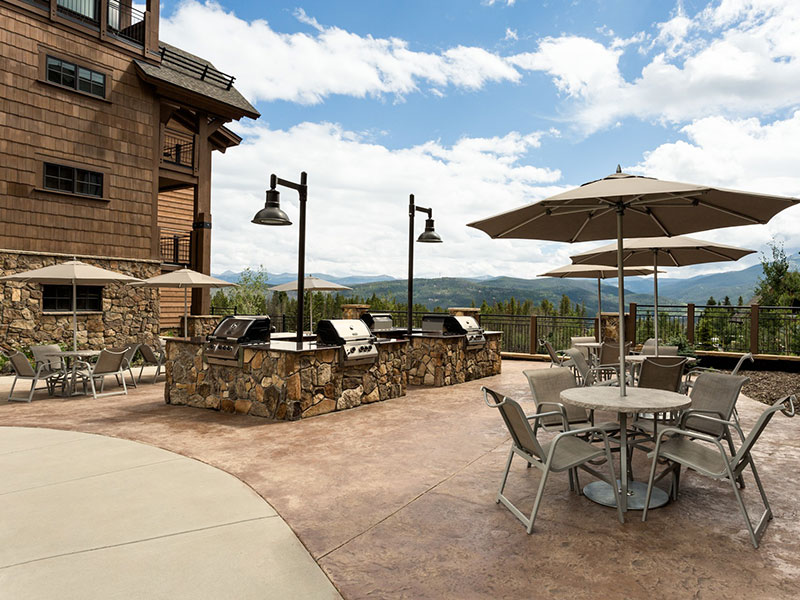 We are all about the outdoors, so we made sure to create spaces for you to experience that. Placed throughout our beautiful property, enjoy spacious outdoor seating, multiple grilling areas, all with spectacular views. Even an outdoor fire pit to gather around to share your grand memories.
Library/Conference Room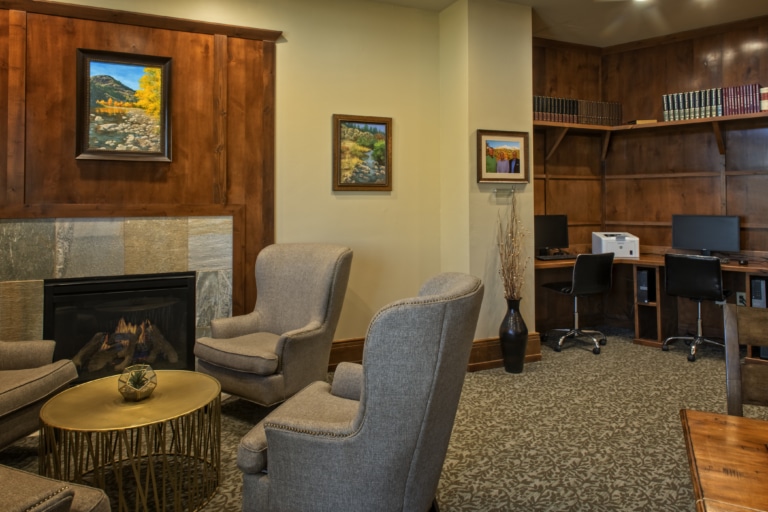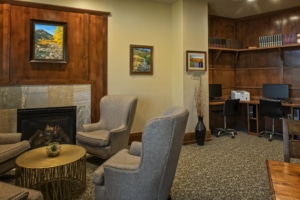 The Grand Lodge on Peak 7 is equipped with a courtesy computer station available in the library, which is located near the Grand Lobby. The library offers a quiet area to read by the fire or to play board games. Attached to the library is a conference room, perfect for small meetings.
Conference Room Reservations: Reservations are for two hours. To inquire about availability for the conference room, contact the Front Desk.
The Grand Lodge on Peak 7 is also pleased to offer complimentary high-speed wireless internet to all owners and guests.
If you have any questions please contact the Front Desk at frontdesk@grandlodgeonpeak7.com or call 970-453-3330.
Ship Skis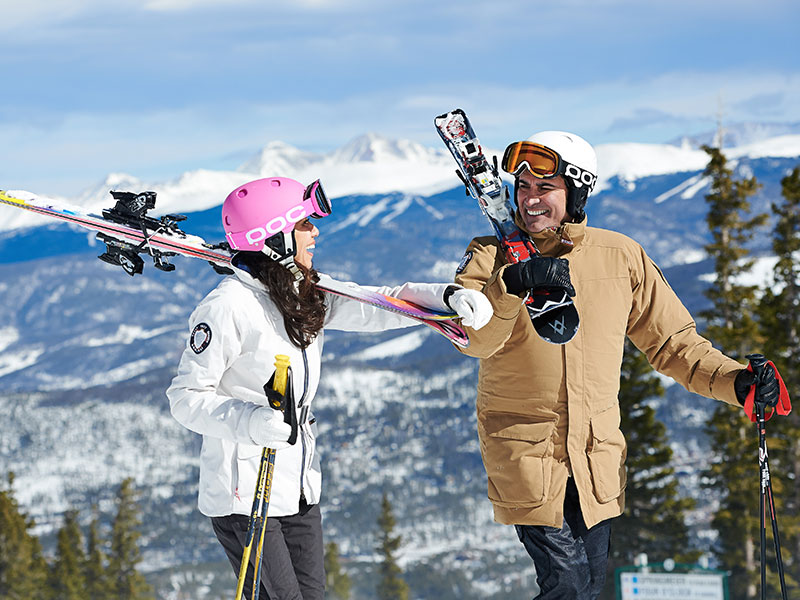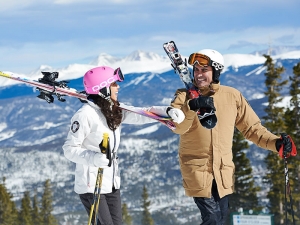 Avoid the hassles and headaches of dealing with the airlines and simplify the way you travel on your next ski trip to Breckenridge! With Ship Skis, you can travel hassle-free by arranging door-to-door transportation of your ski gear and luggage from anywhere in the world in just minutes.
Shuttle Service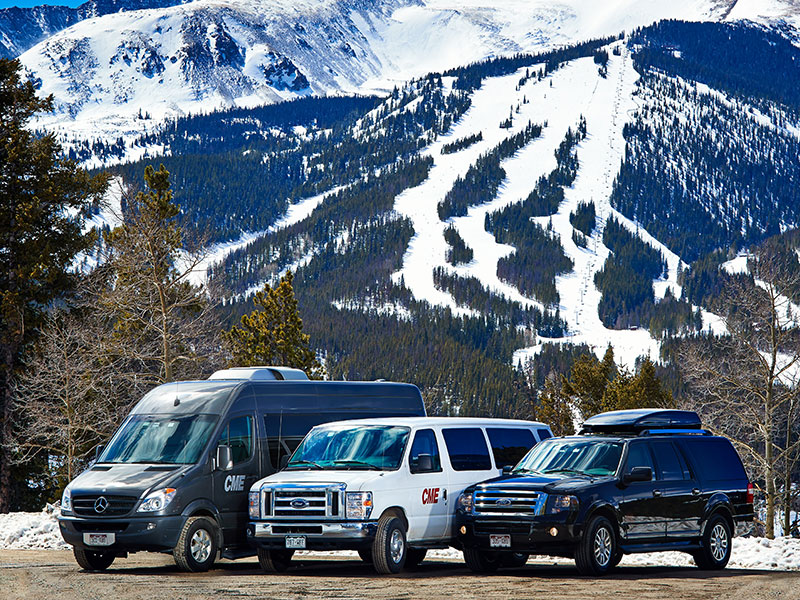 Once here, we know it's tough to leave. However, if you do want to go to town, leave the driving to us! One of the best and most convenient services at the Grand Lodge on Peak 7 is the free in-town shuttle service. The Grand Lodge is also steps from the BreckConnect Gondola, which offers free, fast service right into the heart of Breckenridge (during seasonal operating hours).
The shuttle service will take you to downtown Breckenridge and pick you back up when you're ready to return to your mountain home. Shuttles typically run all day – check with the Concierge for exact hours.
Bluebird Oxygen
Get some relief from the high altitude with an oxygen concentrator rental. We have partnered with Bluebird Oxygen for convenient door-side drop-offs during your stay. Whether you are feeling ill or want to be prepared for any high-altitude side effect, Bluebird Oxygen provides tried-and-true oxygen concentrators along with the appropriate supplies for you and your family to sleep comfortably and feel better.
Simply enter BGVten002 during your checkout to save 10%
Please use Grand Lodge on Peak 7, 1979 Ski Hill Road, Breckenridge, CO 80424 as the address during checkout.
Playground and Mini Golf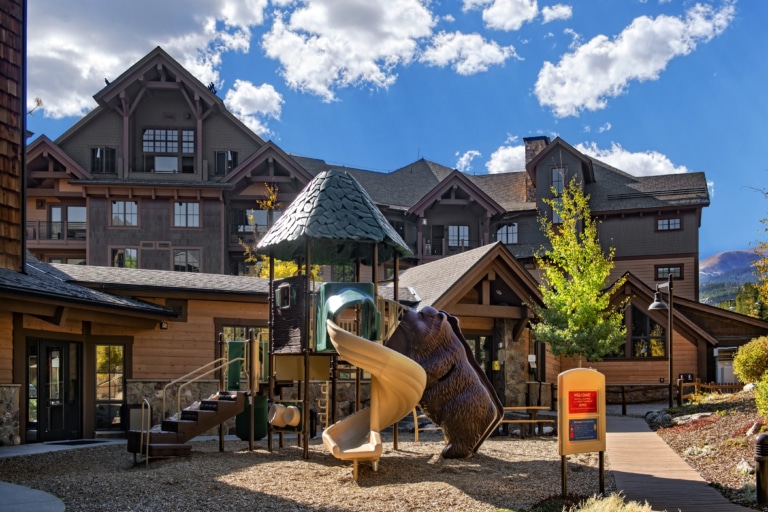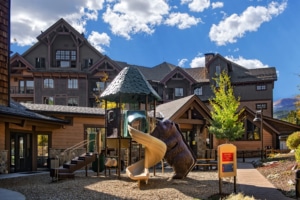 Located on the backside of the Grand Lodge on Peak 7 between the North and South Buildings, you'll find an amenity that the kids can enjoy for hours on end: the Grand Lodge on Peak 7 playground. Take a seat on a nearby bench and enjoy the scenic alpine surroundings as you watch your little ones take multiple trips up the brown bear climbing feature and down the spiral slide.
OUR FAMILY COMMITMENT: ALWAYS GRAND VACATIONS!