The snow is melting and the mountain air is at a perfect temperature to be outside! The Best of Breckenridge team loves to enjoy their spare time outside wandering the trails in and around and in Breckenridge. So, we did our research in the office and asked everyone to share their favorites. Here's what we found… the office really knows how to adventure out into the wilderness.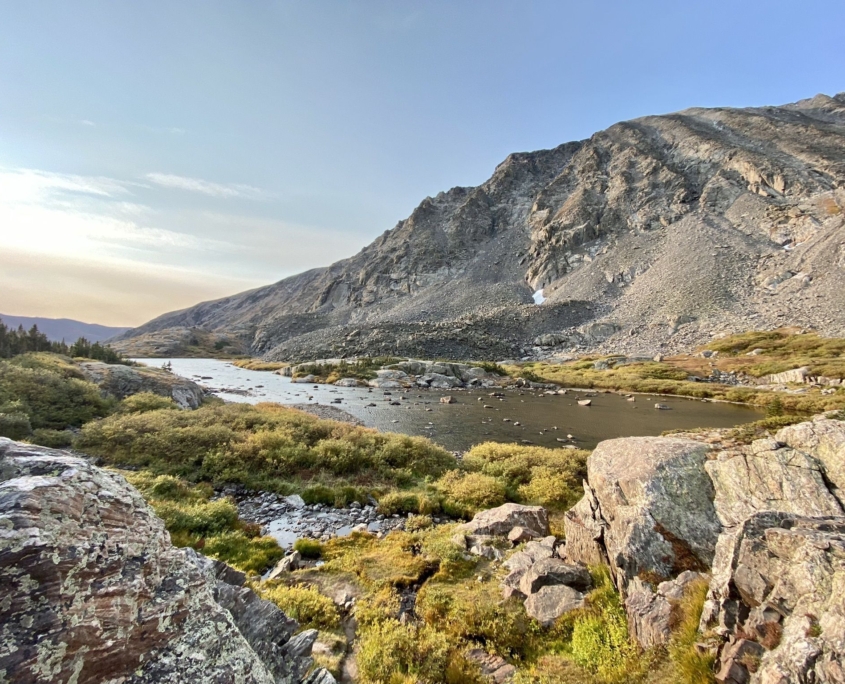 McCullough Gulch Trail – Sammy Mazza
Length: 6.4 miles roundtrip
Difficulty: Hard
This trail is a popular hike for all—it climbs past waterfalls and wildflowers to a beautiful unnamed lake. With Quandary Peak to the south and Pacific Peak to the north, you will truly be surrounded by mountain peaks. The hike begins on an old mining road and guides you up a steep grade through wildflowers and boulder fields. As you ascend you will come to the unnamed lake; this is the perfect spot to have a picnic and enjoy the scenery. Keep your eyes peeled—you may see a mountain goat!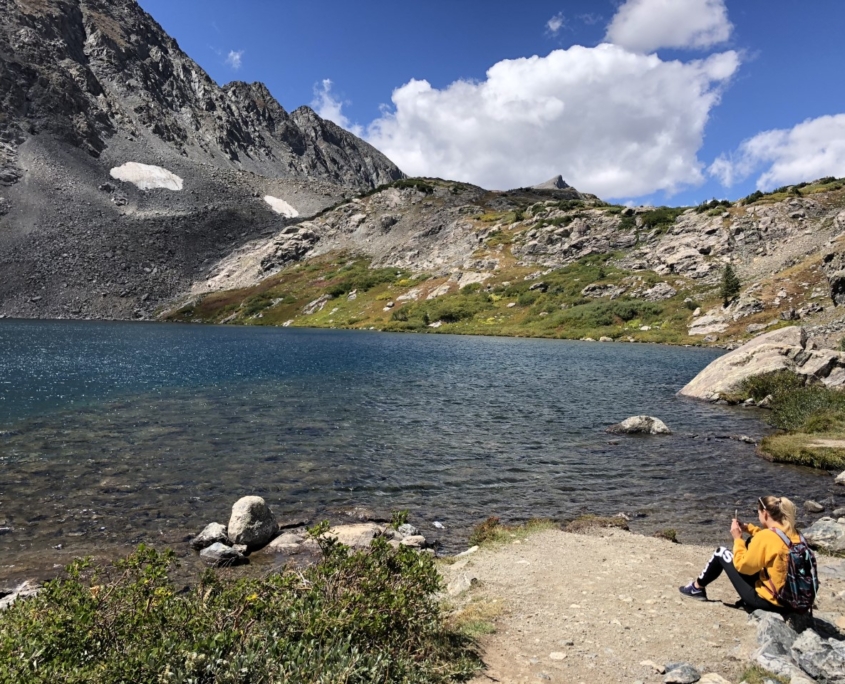 Mohawk Lakes Trail – Laurel Coffman
Length: 8.4 miles roundtrip
Difficulty: Hard
This is a quintessential Colorado hike filled with waterfalls, hike alpine lakes, stunning mountain views and even historic mining ruins. You'll start at the Spruce Creek Trailhead and hike through an easy stretch of forest before you approach a series of steep switchbacks. There are plenty of opportunities to stop and catch your breath while you enjoy Continental Falls as well as mining equipment left behind from days of yore. You'll first reach Lower Mohawk Lake but make sure to continue on as there is a series of lakes beyond the first. This is a great spot to enjoy the summer wildflowers as well as the chance to spot mountain goats!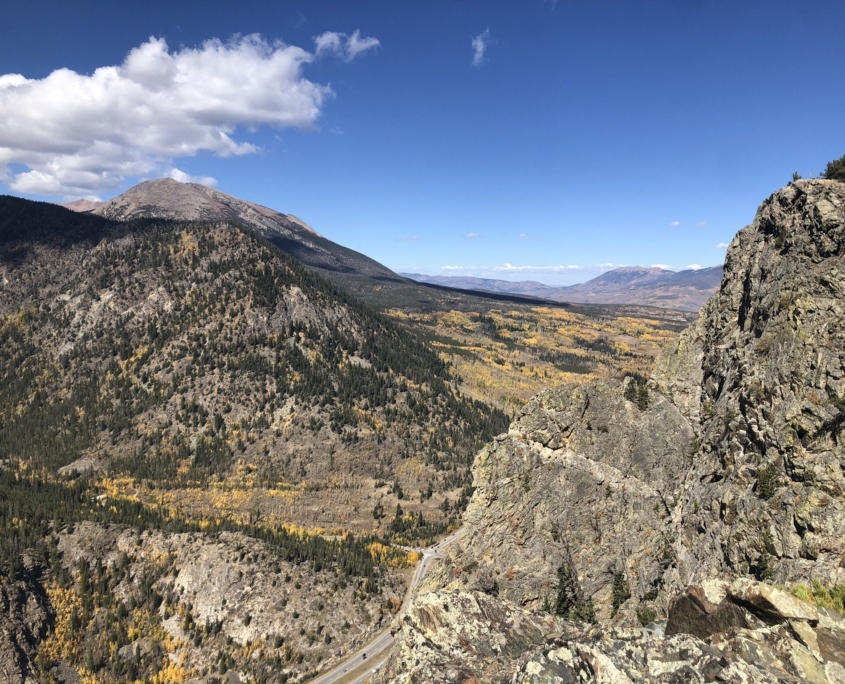 Mount Royal – Tianna Terrell
Length: 3.9 miles roundtrip
Difficulty: Hard
This is an amazing trail that can be fun no matter what time of the year you are planning to visit. Mt. Royal's summit offers some good picnic spots. A peeled log structure atop the knoll serves as a conversation piece and lunch spot. After lunch, explore the former mining area. The footpath continues southwest for a short distance to a mine shaft hewn in the solid rock.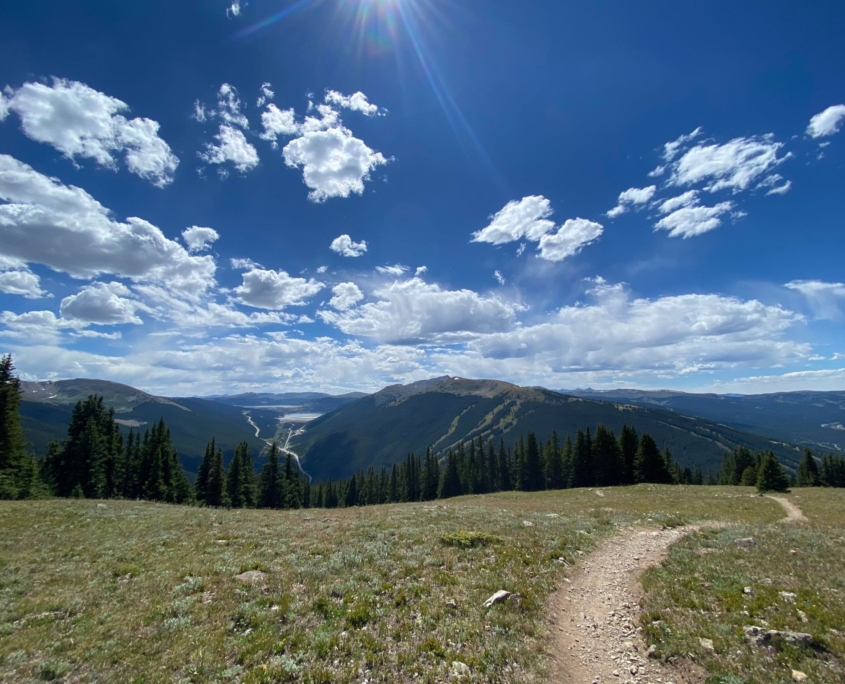 Peak 6 via Miners Creek Trail and Colorado Trail – Cody Mendoza
Length: 12.6 miles roundtrip
Difficulty: Hard
Admittedly this trail starts on the opposite side of the TenMile Range than Breckenridge, but once you get to the top of Peak 6 it's all worth it! This trail begins across the highway from Copper Mountain and walks along the base of the Sky Chutes and along Tenmile creek before quickly ascending up switchbacks to the top of the Tenmile Range. As you reach the summit, you'll have amazing views of Copper, Vail Pass, Breckenridge and the Continental Divide. The top of this trail continues for the entirety of the Colorado Trail, but I like to call it a day once I reach the top of Peak 6 (you'll actually be higher up than the Kensho Superchair lift coming from Breckenridge Ski Resort).
Length: 1.0 miles roundtrip
Difficulty: Easy
This is a short, but exhilarating trail that will be beyond your expectations. Wind-blown twisted dwarfed pines, tundra and steep rocky slopes will surround you while glancing out at the magnificent Blue Lakes. During the summer months, this is a perfect spot to see mountain goats and marmots.